Marketing Materials
This is a gallery of marketing materials I've created. It ranges from newsletters to social media reporting. I created newsletters for Jeeves to send to their clients while the newsletters I created for LiftMaster were used internally to update the company on how we were doing socially. The reports were for client use.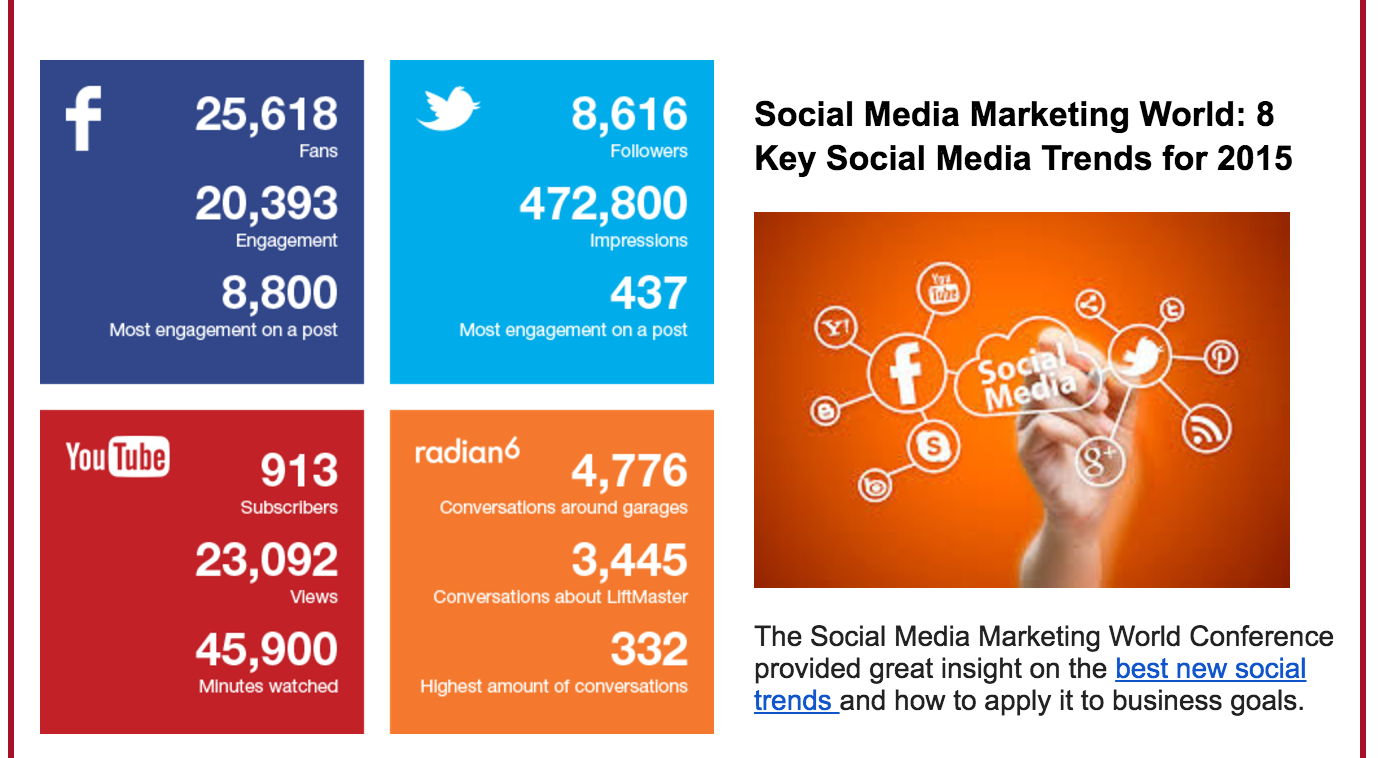 ICBINB Monitoring Report
This report was written on a weekly basis for I Can't Believe It's Not Butter using Radian 6 for my findings. I tracked how consumers talked about the brand socially. If anything was detrimental to the brand I wrote another write-up for upper management to determine if a response was needed.
Report for the USDA
This report was written for the U.S. Department of Agriculture. They were a new client and as our team revved up to work for them we wanted a snapshot of the current conversations around the department.